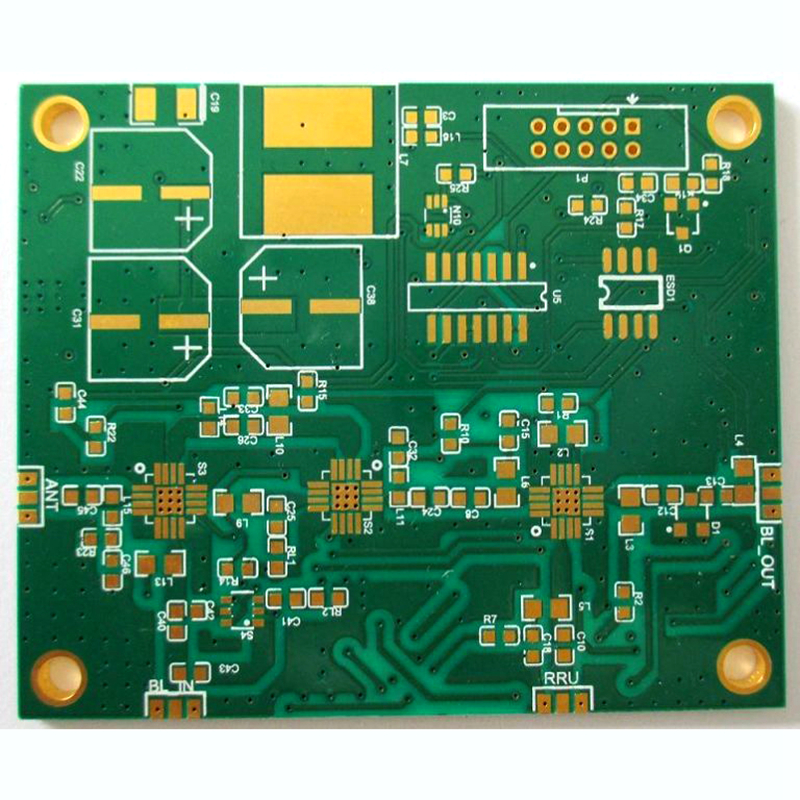 High Frequency pcb/RF PCB & Ceramic PCB & Rogers PCB
High frequency pcb, The increasing complexity of electronic components and switches continually requires faster signal flow rates, and thus higher transmission frequencies. Because of short pulse rise times in electronic components, it has also become necessary for high frequency (HF) technology to view conductor widths as an electronic component.
Description
Package Information
Inquiry
High Frequency PCB are widely used in wireless networks, wireless communications and satellite communications, in particular the popularity of 4G,5G networks exacerbate the market demand for the product on the HF PCB. For some special high-frequency PCB materials ( such as: Teflon PCB material, Rogers PCB materials were ), we have sufficient inventory.
General specification for High Frequency pcb
Layer count: 1-6
Board thickness: 0.2-5.0mm
Copper thickness: 0.5-3oz
Dielectric Constant(DK): 2.2-10.3
Min trace width/spacing: 4/4mil
Min drill hole size: 0.15mm2L Telfon PCB Manufacturer China
Surface treatment: HASL, HASL Lead free, Immersion Gold/Tin/Silver, OSP, etc.
Material available: Teflon pcb material, Rogers pcb material, Taconic pcb material, Arlon pcb material, etc.
High-Frequency PCB Advanced Circuits Specification
A high-frequency PCB can meet your needs when incorporating a special signal requirement into your electronic components and products. It offers a frequency range of 500MHz - 2GHz, making it ideally suited for high-speed designs, as well as radio frequency (RF), microwave and mobile applications. These higher transmission frequencies can also provide the faster signal flow rates that are a necessity in today's increasingly complex electronic switches and other components.
A High-Frequency PCB Requires the Use of Specialized Materials
Special materials are required to achieve the high frequency provided by this type of printed circuit board - any changes in the Er value of these materials can affect the impedance of the board. Many PCB designers turn to Rogers dielectric material for its lower dielectric loss, reduced signal loss, lower cost of circuit fabrication and better suitability for fast-turnaround prototyping applications.
Apart from choosing the appropriate PCB material and determining the correct the value of the Er, designers should take parameter such as conductor width and spacing, substrate constant into consideration. These parameters must be exactly specified and implemented with the highest level of process control.
We're a High-Frequency PCB Manufacturer That Takes the Time to Assess Your Needs
Shanxu PCB is an experienced full service PCB manufacturer who provides a reliable, superior-performing high-frequency PCB fab services.